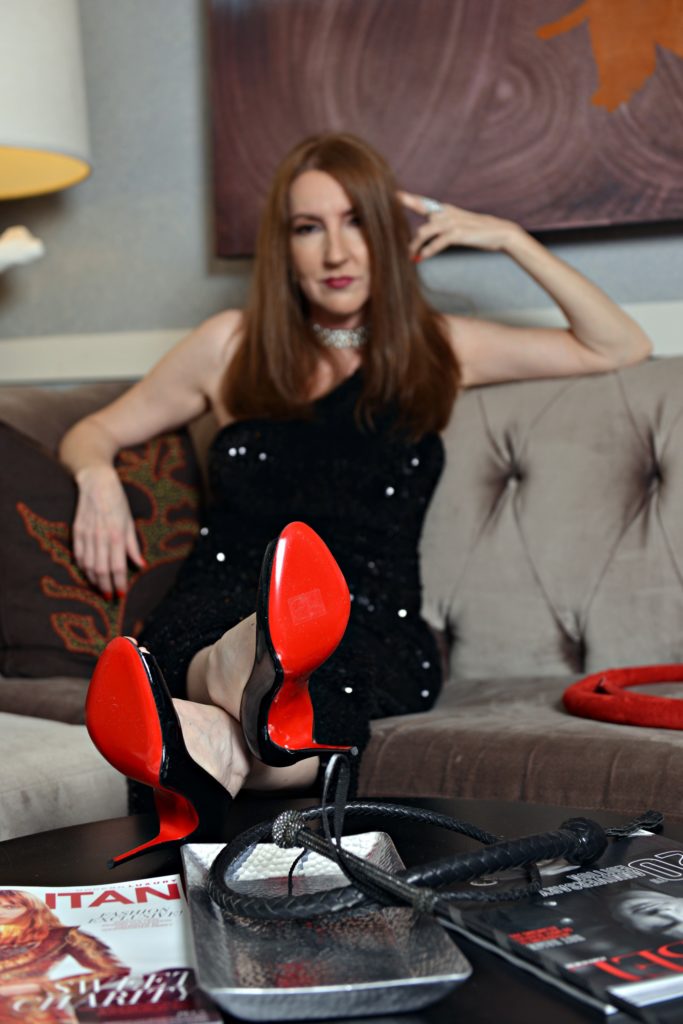 With Thanksgiving approaching it's time to give some credit where credit is due.
Because of My subs:
I sleep on Egyptian cotton sheets
I lay My head on 100% silk pillowcases
Veuve Clicquot is My "everyday" champagne.
I have a personal toy collection that is almost limitless.
I have a personal dungeon that would rival any commercial dungeon.
I am clothed in latex, leather and couture corsets.
I have La Perla undergarments.
I wear designer stockings and Louboutin shoes.
My laugh bank is always full.
And My reflection in their eyes is always beautiful.
For these things and so much more, I am thankful.  To the best subs in the world – Happy Thanksgiving.
Photo courtesy of Houston Smith Photography