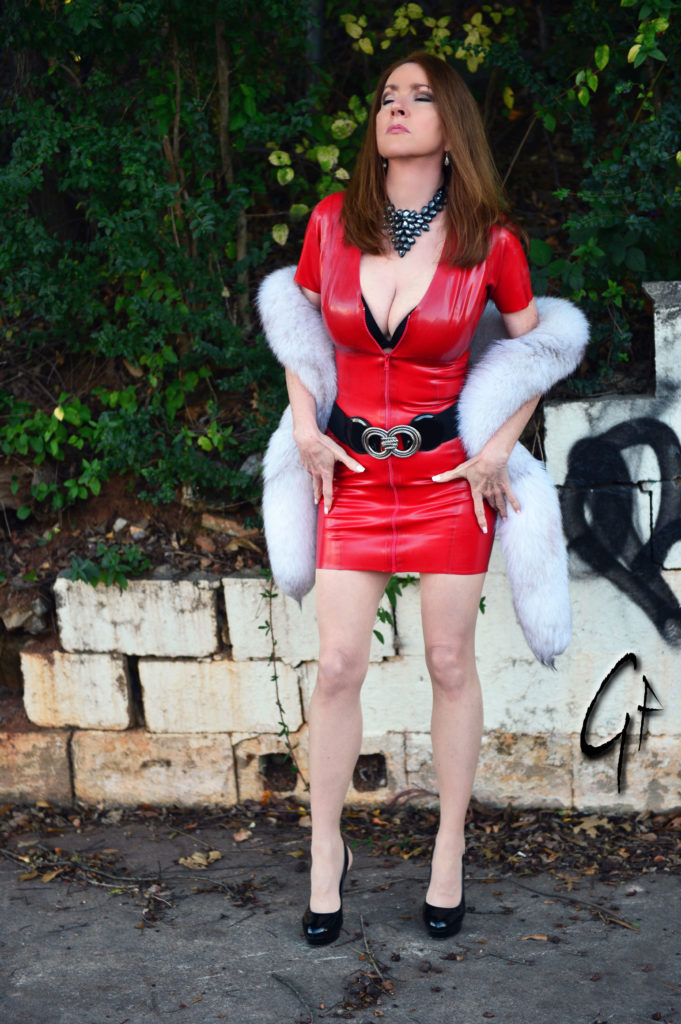 November 20th is officially My last day in the Dungeon until 2018 and I want to have a week full of naughty fun.  One of the best ways to do that is to include My Dungeon Sisters.  Goddess Samantha is back from a short break and ready to tear it up.  She and I have been sessioning and filming together for years, so if you haven't had that experience yet – now is the time to make the move.  Mistress Ultra Violet will also be in town and a session with the two of Us is always memorable (but not for the faint of heart).
If that's not enough to get your juices flowing,  I would like to introduce Mistress Harley Quinn  . . .
Harley and I have been scene friends for years and our chemistry in session is spot on.  She will be joining the ranks of the Top Dommes of Atlanta Dungeon within the next month or so, but you have a chance to session with her now – in a double with Me!
And you don't have to stop at a double . . . triples and quads are also available if you think your constitution is strong enough.  Any way you look at it, this upcoming week will be epic.  The question is, will you be a part of it?
Doubles start at $400 per hour.  To schedule, email Me at ayn@mistressayn.com.  If we have not sessioned together before a completed application is required.
Can't make it to see Me before November 20th?  I am already booking January 2018.  Just email Me to schedule.