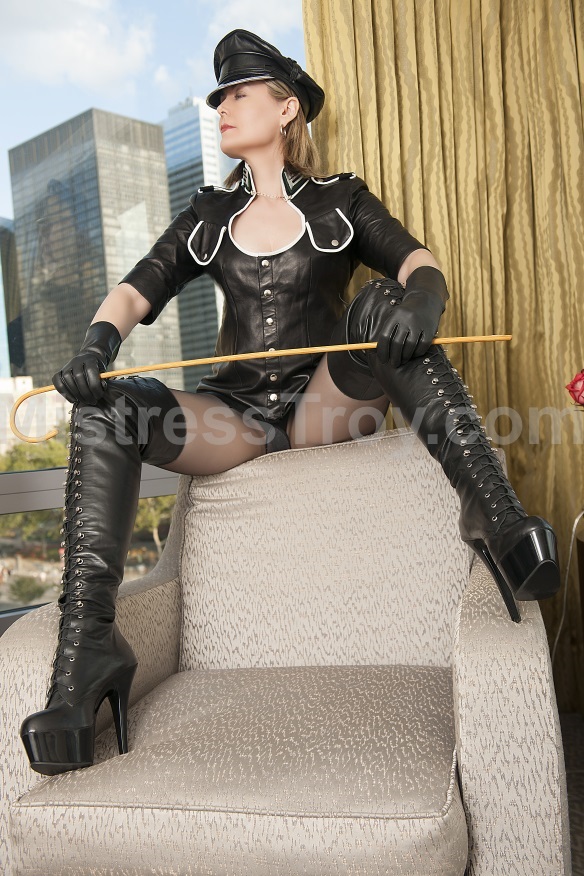 Mark your calendars.  June 6th – 8th I welcome the iconic Mistress Troy of OWK fame to Atlanta Dungeon.  For the first time ever We will be available for double domination sessions.  Do you think you can handle all this power in one Dungeon?
More about Mistress Troy:  With over 19 years of experience, Mistress Troy really needs no introduction.  A dominant player in the NYC FemDom scene for years, Mistress Troy has also been a sublime Lady of Other World Kingdom since 2000.  Her specialties are vast but she particularly enjoys intense bondage, corporal punishment, sissification, nipple and genital torture, mind fuckery and sensory deprivation.
Taken directly from Mistress Troy's website:
"My manner is extremely dominant and controlling, yet may come across as surprisingly warm and easy-going when I am with someone who is not an ill-mannered, unreliable creature (people of this ilk will be quickly dismissed from My world). I do not scream or yell. I am an adrenaline junkie and crave intense scenes, however, I also strive to have fun. I do laugh which is a sign that I am enjoying Myself; do not let My laughter or seemingly kind nature confuse you into thinking that proper protocol has been suspended." – Does this sound like anyone else you know? . . .
This is a rare opportunity, so if you think you are man enough (or sissy enough) to serve Us both, contact Me now to arrange a session.  If you have never sessioned with either of Us before, an application is required. Tribute is $525 per hour (2 hour sessions preferred).  Mistress Troy is also available for solo sessions while in Atlanta.  To serve Her individually, contact Her direct via her website at www.mistresstroy.com.