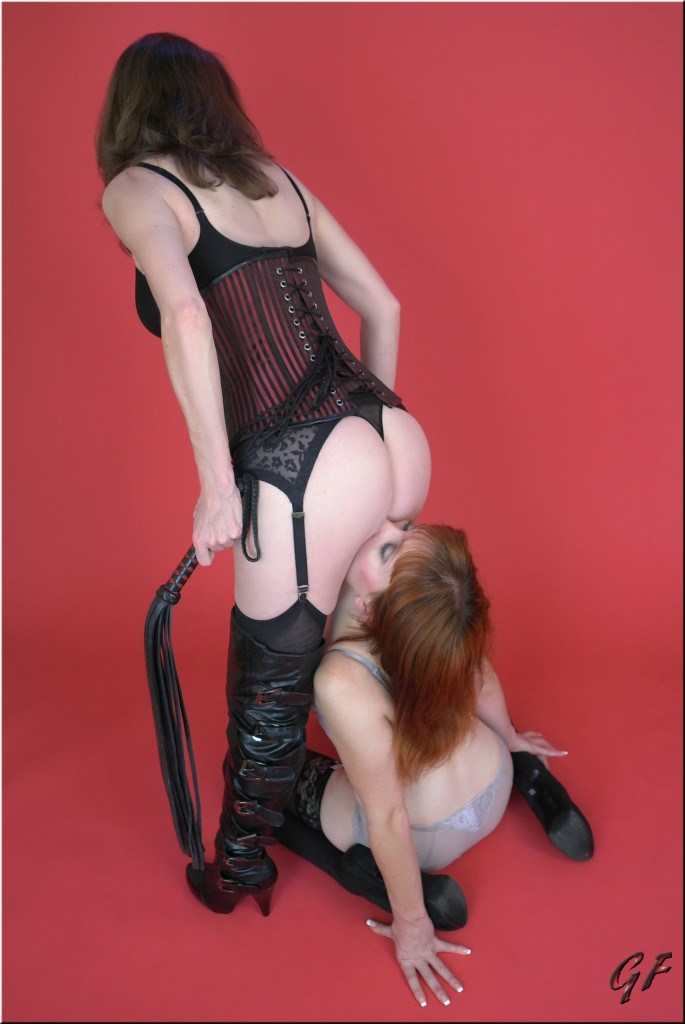 Cougar and kitten sessions are like no other.  They are full of fantasy fulfillment and sexy fun.  Here is an excerpt from a recent review that appeared on The Erotic Review:
"As other reviews have said, Mistress Ayn is as amazing in person as the photos on her web site suggest, but beyond her physical beauty, her sensual presence is extraordinary. Caroline also has an amazing presence and a terrific body. When I had to help undress her and put cuffs on her, I was trembling from nervousness and excitement . . ."
"I was inches from Caroline and we were both trying to communicate with each other via our eyes and lips. In hindsight, my only regret from the session was that I didn't follow-up on Caroline's signals and kiss her – I knew from prior reviews that she was trying to bait me and we would be disciplined for kissing without Mistress' permission, so I decided not to take the bait. As I think back lustfully on the session, the kiss probably would have been worth the punishment."
"She had Caroline bound onto a spanking bench with me on my knees facing Caroline (basically our noses were almost touching), she then spanked Caroline and then walked around to pinch my nipples and told me to do to Caroline exactly what she was doing to me; as she pinched harder, I needed to pinch harder. This was an amazing turn on and I felt privileged to be able to fondle the amazing Caroline's firm breasts and nipples. Mistress then decided it was time for Caroline to have her ass plugged, so she had me stand behind Caroline and showed me how to properly spank her, and then had me spread her butt cheeks while she applied lube and then inserted a small butt plug. Standing behind Caroline, seeing her immaculately shaved pussy and rosebud was incredibly arousing and one of many images of the session that are firmly implanted in my mind."
"Mistress Ayn then strapped on a large dildo, which she had Caroline (who had now returned to kneeling right in front of me) suck on to get it moist. Watching Caroline's lips form a perfect O as she lovingly deep-throated the long strap-on is another image I will treasure. I could have watched Caroline suck on the dildo for a lot longer, but Mistress had other plans for it . . ."
To read all the Juicy Details of this review, visit TER.  Log in required.
To make your own special memories and live out your fantasies, book a Cougar and kitten session now.  Application required.