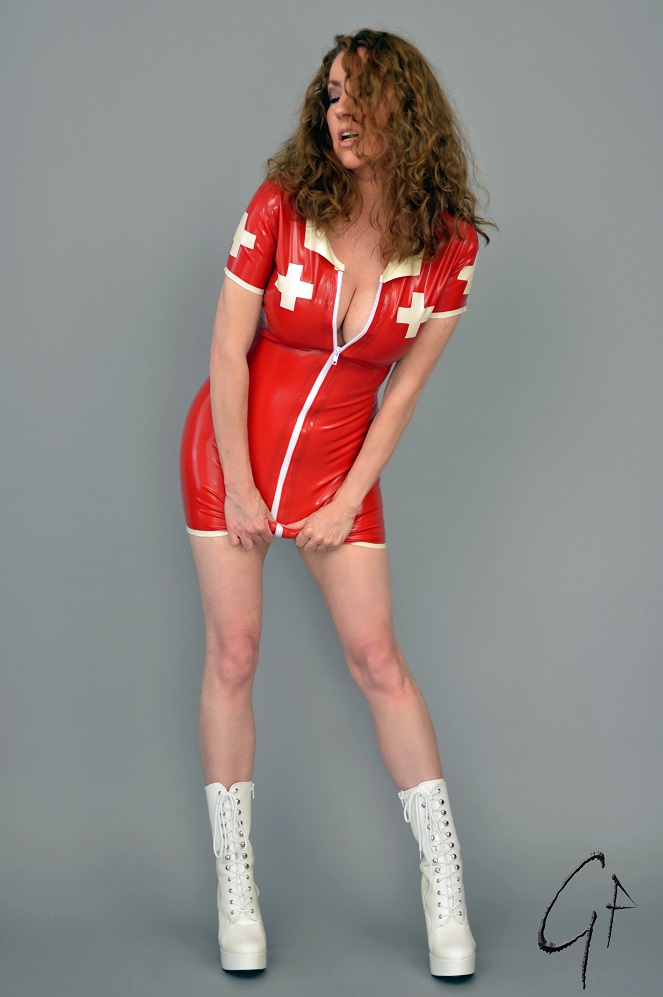 Role plays can be so much fun and I can really throw Myself into a good set up.  I believe in staying in character the whole time (not just using a role play as a set up and then having it deteriorate into a normal session), so I love it when the sub can stay in character too – and this sub did a remarkable job of that.  What ensued was a whole lot of fun and as a result, he got a passing grade on his medical exam and was able to land the job of his dreams.
The entire review can be seen on The Erotic Review.  Membership required.
General
Super professional and easy to be comfortable with, Mistress Ayn and I set up a role play that started before I arrived. From the moment I walked in until I left, we both were in character. She owned it and owned me. Her website is accurate and complete. Exactly as her pictures portray. Hourglass figure. No spare flesh, stacked. A body to worship. She is superbly professional, yet playful.
The Juicy Details:
I had to go get this exam as part of a new job. My company wanted to insure me and needed me to undergo some tests. Right from the start I knew something wasn't… normal.  I was expecting Lab Corp but found was led to a house in Buckhead. The foyer of the office was small with a table and some strange equipment. Once I handed over the paperwork, I was led to a small restroom and told to strip. The medical staff wouldn't even give me a robe.
I didn't think I was at the right place, but they assured me I was. Once I got on the exam table, the doctor admonished me a bit because I had a hard on. She said it was OK, but that it was appropriate. She gave me a long talk about how the company had entrusted her to do this exams for years. She was the final say as to whether I got the job or not, but could assure me that if I did what she asked I would get the job. At some point during this speech, she removed her lab coat and I was speechless. That body. That outfit. I couldn't concentrate on what she was saying, but I soon realized I had been restrained to the exam table and the doctor was preparing a probe. But first there was a sensitivity test.
Over the next 2 hours, I was probed and tested in many ways. I just kept in mind that if the doctor was happy, I would get the job. She had some weird ways of being happy, but at one point she was abusing me and I think she had an orgasm. I knew I'd get the job then, but she quickly made sure I knew who was in charge.
If you read her website, it has everything else you need to know. Basics? You'll get release, but she'll make you pay for it. She is a complete professional and role played for 2 hours. Stunning woman. Have fun!