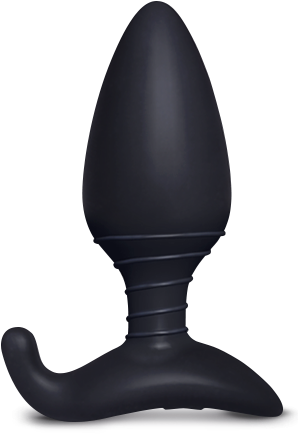 5 out of 5 stars – ★★★★★
Sometimes you get a new toy that just makes you smile and you like it so much you want to use it on everyone possible – well the Hush butt plug from Lovenese is one of those toys.  I was initially interested because the sales blurb said the plug could be controlled via Bluetooth allowing remote access across the miles.  Well, that's interesting.  One of My best boys bought it for Me and we had the plug delivered to him so we could test it out.  A simple app download and we were off to the races – from a distance of over 400 miles.
So here is what I love about this toy:
Bluetooth allows you to control the vibration strength and pattern anywhere with cell service.
Unlike most vibrating plugs the motor is strong. A quick burst from the controller will get a grunt or moan from your bottom almost every time.
The neck of the plug is small, so it stays in. One of My biggest complaints about any plug is that they tend to fall out once your bottom starts moving.  Not this plug.  It absolutely stays in.
It's silicone and waterproof so clean up is a breeze.
It's USB rechargeable so there is no worrying with batteries.
Cons:
My only suggestion to the manufacturer is they make one in a smaller size.  I have the small and it's too big for a great number of My clients.
I have suggested this plug to several of My subs that I do phone sessions with.  What a wonderful way to control their ass from across the miles.