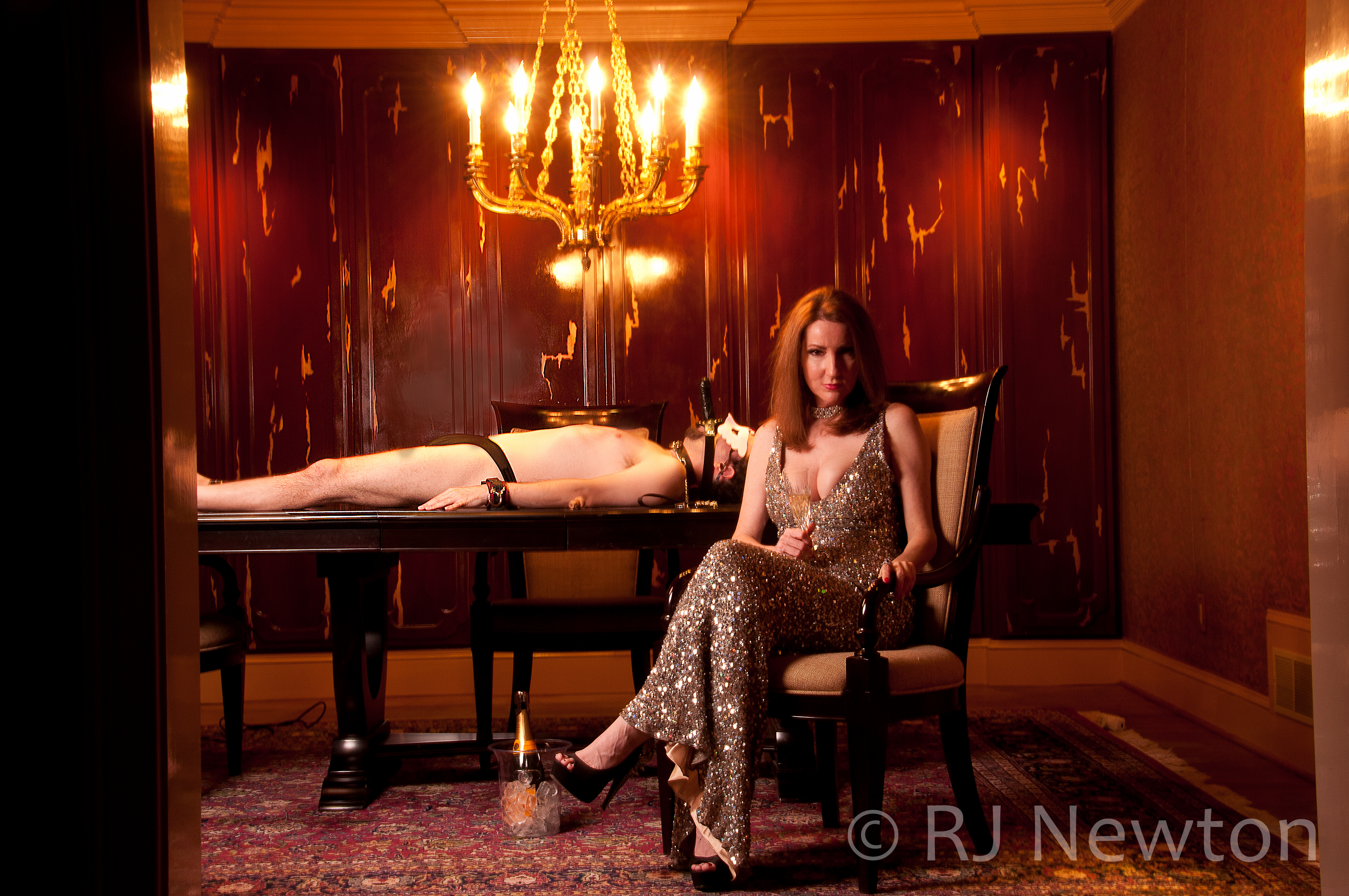 As the year draws to an end, it makes Me reflective and I think of all the things in life for which I am thankful.   My subs are a big part of My life and give Me so much – both  emotionally and materially.   For every special occasion you faithfully fill My inbox with well wishes and My mailbox with goodies.   Because of My subs I have one of the best toy collections in the industry – and it continues to grow.  My closet overflows with boots, shoes, corsets, stockings and all things sexy and fetish.  I never forget how fortunate I am to have such generous subs.  Nor do I forget that the best gift you give Me is your trust and submission.
This year, like every year was full of gains and and some losses.  I broke the 2000 follower mark on Twitter (that seemed to take forever), launched My clips store, gained some wonderful new clients, had a custom spanking bench made for Me, was given the amazing Venus 2000 (which has really been a gift to everyone!) and received an impressive number of reviews – which helps Me maintain My reputation as the "Most Highly Reviewed Mistress in the Region".    However, it was not without losses.  My favorite whip maker (Joe Strain) retired.  Thankfully I have an absolute "work of art" custom made snake whip to remember him by.  One of My best subs just found out he is moving away – ending a 2 year journey together.  News of this kind always makes Me sad, but life is like breathing.  You have to let air out in order to take more in.
Looking to 2015, I am excited.  On the travel front, I am looking to expand into at least one new city, so if you are reading this and want Me to pay your city a visit, let Me know.  I also have plans to launch a new content/membership site that I am hoping will be the embryo for something that the industry needs.  Look for more on that in the upcoming months.
So in bidding 2014 goodbye, I want to thank you all and wish you the very best for 2015.  Ring in the New Year safely and remember to keep it kinky!