… and sometimes that is the way it is.  This sub and his Mistress/Wife have been seeing Me for several years.  This time She couldn't make it, but wanted to do something special for his birthday – so She sent him to see Me and one of My Domme Sisters, Mistress Harley Quinn.  She has sent him to Me before for punishments (including a now infamous cock caning) but for this visit She had something different in mind.  The sub is kept in chastity a great deal of the time and She had been saving and freezing his cum from ruined orgasms.  When he arrived he has about a half cup of frozen cum.  Of course, the cup was empty when the session was complete.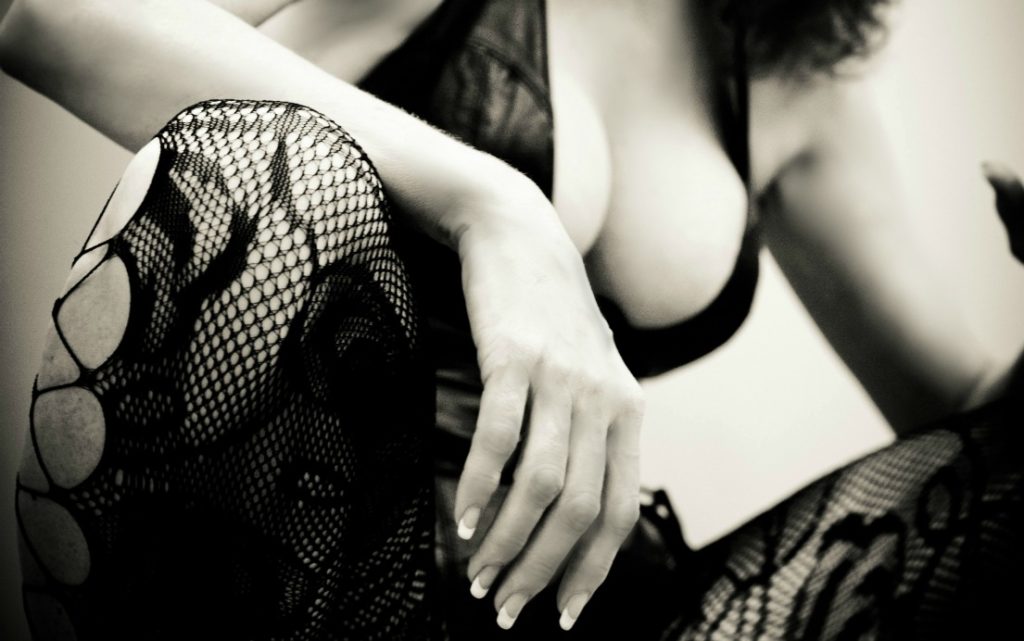 Here is his review of the session.  It can also be viewed on Max Fisch.
"I was told to strip and of course got as hard as my chastity cage allowed. I had been denied for a long time by my Wife. Spoiler alert, the cage never came off during the entire session.
They started with me on a spiky stool where my caged balls and cock got to rest on massive spikes. As Ayn lectured me -Harley began torturing my nipples. This would be a theme throughout the session.
Ayn told me I could use a safe word for pain, but that I would be eating cum whether I wanted to or not. Then the ring gag was put in place to prevent any potential refusals to accept what was coming next.
Mistress Harley proceeded to feed me my own frozen cum – a little at a time – with a caviar spoon. I had no choice but to accept it, knowing also I needed to please my Wife and reward her hard work – my face revealing the entire time how much I hated it. The Mistresses were already enjoying and laughing at my predicament… they were just getting started.
They took me to the medical room where they placed me in stirrups and proceeded to tie my legs apart and secure me to the table with multiple leather straps. Harley continued to periodically make me eat my own cum, which got progressively harder with the gag. So the Mistresses struck a deal with me, they would remove it but the first time I didn't open to accept my cum I would be punished.
Then the words "where is the power strip" were uttered. At that point I knew I was in big trouble. In short – with a minimum of lube – an electric probe was placed in my ass. My caged cock was straining as the current was turned up, while my asshole involuntarily contracted and relaxed as the probe forced its way in and out, electrifying my ass and prostate. As Ayn pulled out the Hitachi vibrator, I knew my cage wasn't coming off today. About this time Harley fed me more of my cum and then continued to torture my nipples.
As Ayn vibrated the cage she also adjusted the electricity. I was in overload, I knew I wouldn't hold out, but I didn't know if they would send me home like this, tortured and denied or if I would have an accident (as they call it). Ayn repeatedly added and removed vibration to my cage – probing how she could best disappoint my needy caged cock – when the inevitable accident occurred. When almost 2 weeks of denial came spilling out, it was also caught and collected in the cup. There would be no more small spoons, I was told to guzzle it – and guzzle it I did as Harley served me. Gagging be damned, she made sure I drank every last bit of my spew while Ayn laughed and took photos and videos for my Mistress.
You'd think I had been humiliated enough, but I was then put over the spanking bench and secured in place. After all, it was my birthday, and I was due 40-something strokes of the cane – post-orgasm – which they reminded me was the worst way to receive the cane. I think they knew I had been through a lot. Maybe they took it a little easier on me, but they still made me count and alternated turns with the cane, circling me like sharks on the hunt. Ayn made sure Harley knew my Wife prefers a marked slave husband. And they didn't disappoint her. The contrast between Harley's caning and Ayn's was interesting – Mistress Harley's stroke was more whippy – like trying to slice me up – while Mistress Ayn seemed to deliver a much firmer stroke – she was obviously trying to tenderize me after the kill.
As we talked after the session, I told them this was simultaneously the worst and best experience I have had. I'm happy to have a supportive Wife who encourages her friends to push me further into submission as her slave husband. I look forward to the next time where my Mistress may once again join them."