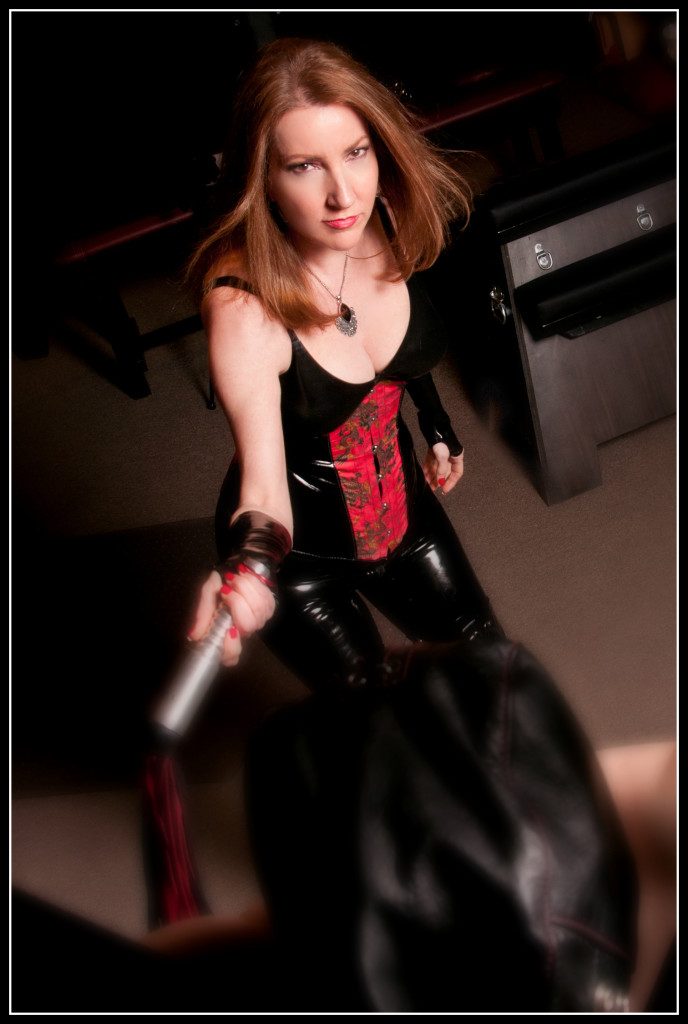 I love recaps of sessions provided by subs, especially those that are articulate.  They provide Me with the details as the sub saw, felt, experienced it – from the other side, if you will. Subz is particularly diligent with his recaps and sometimes I find it appropriate to share his experiences with others.  (With his permission of course.)  Below is a recap of his most recent session.
"Another recap. A truly great session with the best of Mistresses… 
It's been a while since i have felt the full stroke of Your flogger on my back and i'd forgotten the impact You can administer with it. Alternating with Your soft touch, i slipped quickly into subspace and could have hung there all day although my back wouldn't have held up much longer. You so rightly knew turning me to the other side would be more fun for You and once clamped down in the stock, helplessly exposed, i found myself wishing for a little more flogging instead. Well as they say, 'watch out what you wish for', Your flogging arrived again but it was not on my back as wished for and there was nothing i could do but watch –  totally at Your mercy! When the ball gag appeared – Hello! i trembled and knew the Piper was about to extract Her pay . . . there is usually a reason for the gag, things are going up a notch. Thankfully the stock did move a little or my parts may have stretched too far in their failed attempt to retreat. Always the professional, knowing how to bring Your sub so close to the edge, which brings to mind the unbelievable feeling when You applied 'first aid' to Your throbbing tenderized toy in the stock, . . . a most intense mix of pleasure with pain. 
The scene then shifted to the unexpected yet again, a new realm, leaving me with no idea where it might lead but so deep in subspace i could only obey.  A hood, ear phones, blindfold, and immobilized on the rack for re-programming? The tape was really excellent, taking me deeper still with Your seducing voice, . . . captivated i became unaware of what was going on with the rest of my body. Until slowly You returned that awareness, with what i'll never know, but random teasing seemed to be connect exactly with sounds and i let myself go into the experience totally. It must have been Your V2000 that finally caused such an explosion which left me completely drained. Don't remember much after that but evidently i made it home."
It's amazing sometimes what the most memorable moments of a session were to the sub – or what parts he doesn't remember at all.   I love playing with subz.  There is a trust between us that only comes from long term play.  His recaps always put a smile on My face and keep Me anticipating the next time I will have him at My mercy.