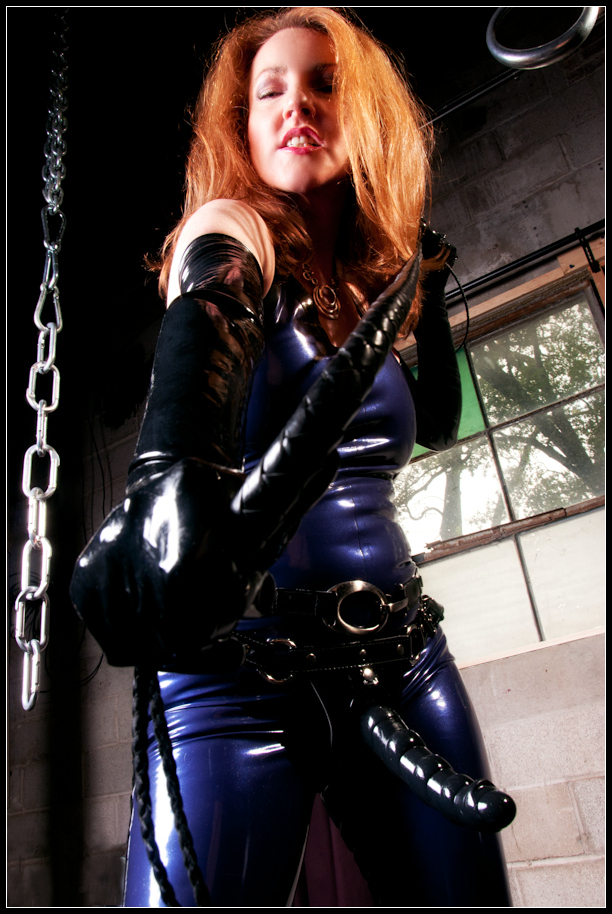 Of course, I have long believed that every man should be on the receiving end of a strapon at least once in his life. To Me it is one of the purest examples of true power exchange that exists. The men whose "cherries" I have taken seem truly affected by it – mostly for the better.  So it shouldn't come as a surprise that it was a man that finally put the "why" into words I think everyone can understand.  Several days after a session, I received the following email (truncated), entitled, "Why every man should be pegged." I have left the title intact, as I have his words:
"First, if the man orgasms during strapon sex he can experience the orgasm much as a woman does because of the prostate stimulation. [I recall a session where] i experienced the orgasm as women describe them — ever escalating pleasure followed by a plateau, in what seemed to be an endless cycle of increasing ecstasy. The orgasm lasted far longer than the ejaculation (i am amazed at the number of men who don't know that orgasm and ejaculation are not synonyms and that it is the ejaculation that usually cuts short the orgasm). i even arched my back as women will sometimes do during a great orgasm.
If the man doesn't orgasm during strap on, he can experience being taken solely for the partner's pleasure as is often the case for women. Last week, i felt You truly ravished me solely for Your lust and not for my pleasure. And it was great being used solely as an instrument for Your enjoyment. It is valuable for men to experience this because this is often how women experience sex with men.
Lastly, strap on sex can teach a man that foreplay is not merely pleasurable; it is sometimes essential in getting your partner ready for penetration. i was impressed at how patient You were in getting my anus to open. You took a lot of time and paid a lot of attention to doing that, without which the experience would have been extremely unpleasant (if even possible). Men need to know that. The flip side of this is that pegging can teach women that foreplay is sometimes hard work; doors occasionally just will not open." – anonymous sub
So, if you haven't been "taken" by an Alpha Female, maybe you should give it a try.  It just might be life changing . . .
For the real deal – schedule a session:  Mistress Ayn – Atlanta Dominatrix 
For the fantasy, see a variety of strapon videos on My fan site:  AynRules.com