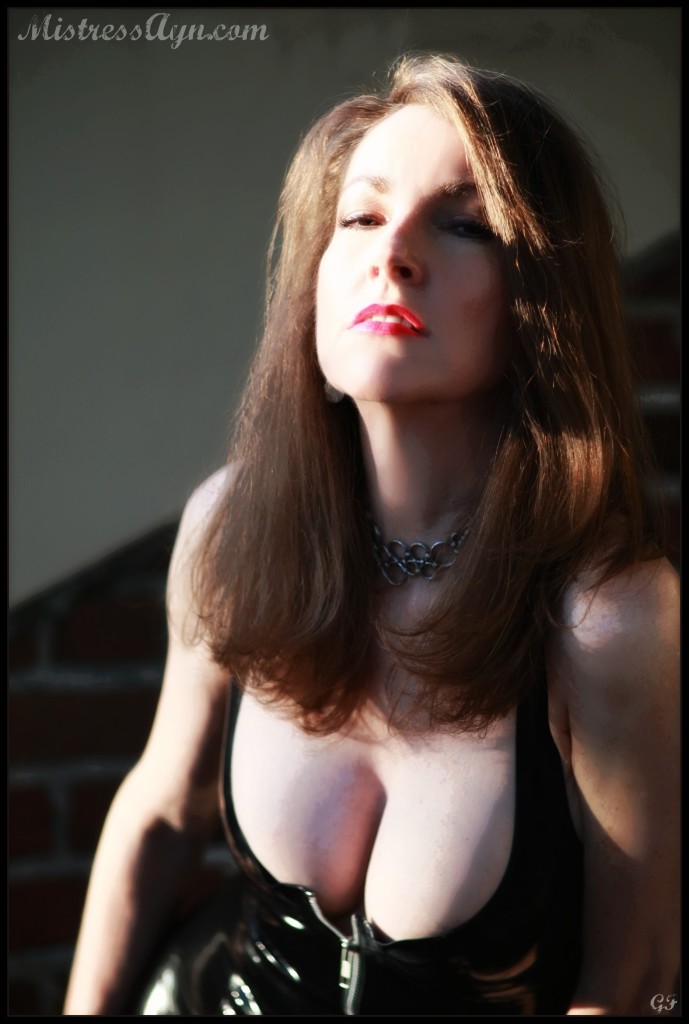 Working with couples takes a special knack but it is an activity I greatly enjoy.  Whatever the combination –  sub/sub, Domme/sub or Dom/sub- couples play brings a new dimension to sessions that is both challenging and fun.  The most common scenario is Female Dominant and a sub boy/toy.  The review below is an example of one such session.  The Domme was very enthusiastic and followed My lead well.
Excerpt from "General Details":
"She is very patient, a great teacher and has all sorts of ideas to bring our BDSM lifestyle to the next level. She is very experienced and knows our limits and respects us being couples. For all you married people out there who want to take your marriage and boring sex life to the next level, look no further. Investigate the BDSM lifestyle and you don't need to look for anyone but Mistress Ayn." 
Excerpt from "The Juicy Details":
"He was already in chastity and plugged.   We told him that if we released him from chastity that he would do as we say . . . 
He started leaking pre-cum again and was forced to eat it. then Mistress Ayn got a really really cool toy (which now I need to buy for our use!) called a Lollipop. She found the sweet spot and started to massage his prostate . . . he started moaning in pleasure  . . . 
After all was said and done, my pet told me it was the most intense [sensations] he has ever had.   Job well done, Mistress Ayn for your creative end to an amazing session.   We would definitely go back and play with Mistress Ayn. I highly recommended married couples to give it shot! You would be surprised what your spouse is holding back on you all these years!"
Read the full review on The Erotic Review.
Added note:  As of 2016 I am still seeing this couple.  She has turned into an excellent Domme and they are one of My couples!