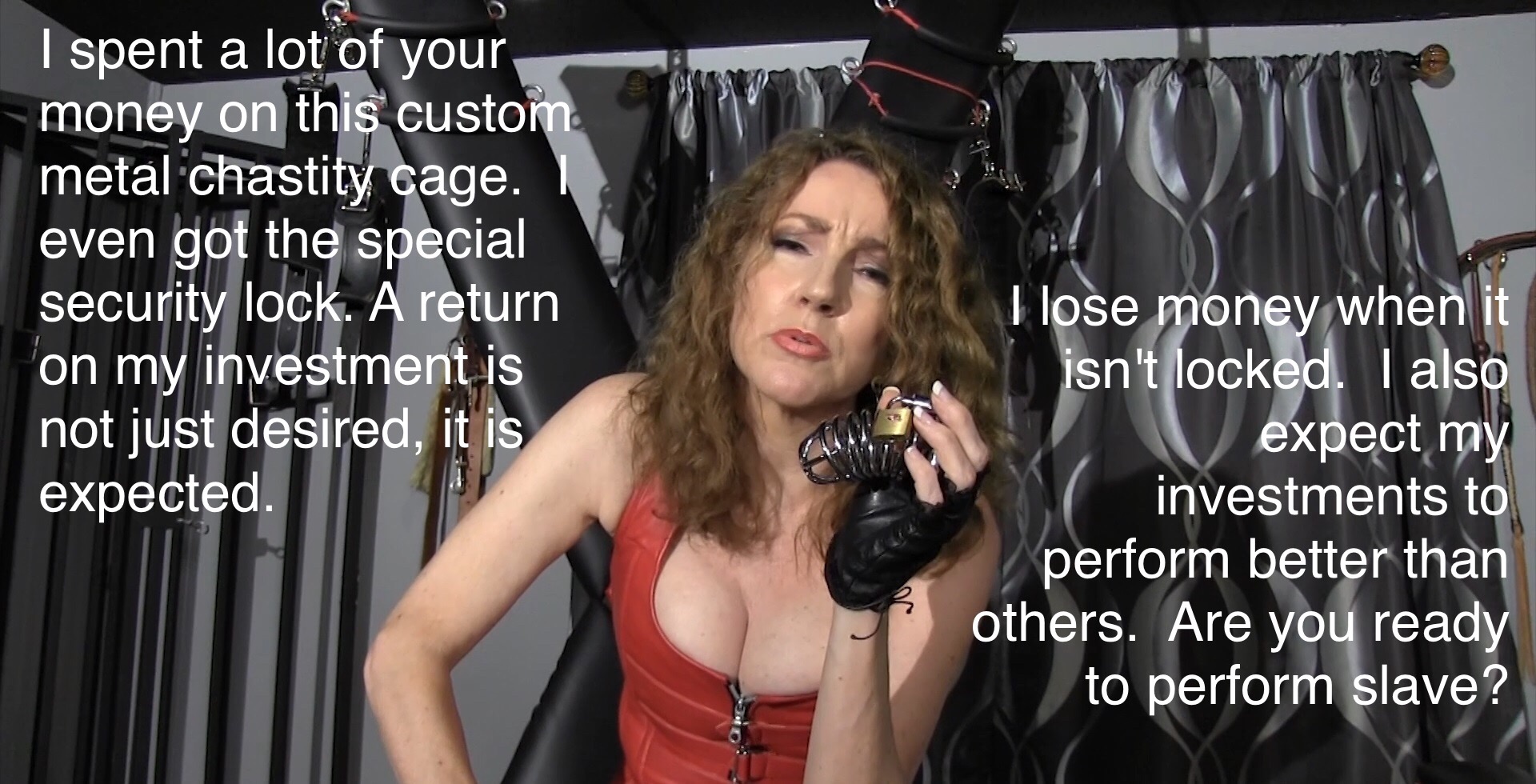 I love the idea of male chastity.  The practicalities are often a challenge and on this blog, you will find articles about chastity devices, experiences and so forth.  To add to the topic, I asked one of My sissy chastity subs to share his thoughts on hormones and their impact on chastity and vice versa.  Here are his fruits of his assignment:
My name is Sissy Jennifer and I am a chastity sub.  In my previous life, I did research on hormones—mostly estradiol and testosterone—so I am always talking to Mistress Ayn about the effects of hormones on my chastity.  Mistress Ayn asked me to write about hormones and chastity because she thought her blog readers might be interested.  Please note that what I wrote below applies to men, as the response of women to the same hormones may be different.
Although a myriad of hormones affects chastity, only three are of real importance.  The first hormone is dopamine or the "pleasure" hormone.  The intense pleasure associated with orgasm is caused by an extra burst of dopamine released in the brain.  High levels of dopamine are associated with well-being and a high libido. After an orgasm, dopamine levels drop dramatically, and it takes awhile for them to come back to normal.
The second hormone is prolactin or the "satiety" hormone.  Prolactin levels spike after an orgasm, and, in a sense, counteract high dopamine levels.  High prolactin levels are associated with lethargy, depression, and a low libido.  Like dopamine, it takes awhile for prolactin levels to decline back to normal. 
The release of prolactin isn't good for relationships, so the body also produces a third hormone, oxytocin or the "cuddle" or "love" hormone.  High levels of oxytocin are associated with feelings of attachment and bonding.  Like dopamine, oxytocin is released in a burst after orgasm, but it doesn't persist very long.
How does all of this mesh with a chastity sub?  Both dopamine and oxytocin rise during sexual arousal. The chastity device that a chastity sub wears contributes, in a modest way, to his low-level sexual arousal.  If a chastity sub is teased, then his dopamine and oxytocin levels increase even more.  In a best-case scenario, a chastity sub is kept in a state of relatively high sexual arousal.  This state helps explain the captioned image of a man in a chastity cage saying, "I prefer to keep it on" and why the expression "there is no denial without the tease" is true.  Neurologically, a chastity sub in a high state of sexual arousal grows to "enjoy" all the benefits of high dopamine and oxytocin, while avoiding the deleterious effects of prolactin.