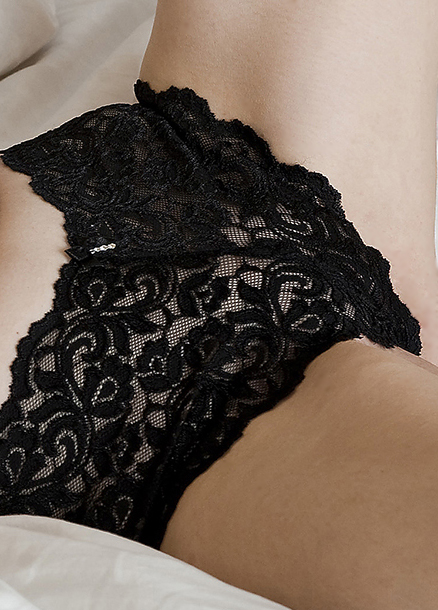 Recently a sub emailed Me the following question: "If you reward an erection with a strong nipple pinch, soon a nipple pinch will cause an erection for him whenever you want. Does this work?" My answer was, "possibly depending on the sub and other factors". What is described here is conditioning and anchoring. Eventually the sub should associate the two events interchangeably – so it is possible to get a Pavlovian response.
This question started Me thinking about other types of associations and training. It is said that scent is actually the strongest sense for recall, so it is only natural that scent training can be a powerful tool in slave training. Since each human has their own slightly unique scent, it makes for some interesting possibilities. Because of this, I never wear perfume. I want My natural scent to fill the slaves nostrils.
I am an up close and personal Domme. I invade your personal space in session and I want you to be able to smell Me. My hair, My skin, My breath – all of Me. By enveloping you in My scent, it allows Me to get you where I want you mentally, faster in subsequent sessions.
Panty sniffing can be effective and amusing, too. Of course, most sluts enjoy smelling their Mistress's essence and what a marvelous tool for training. I have sent subs home with a pair of My worn panties and instructed them to only masturbate while inhaling My scent. It doesn't take long for just the faintest sent of Me to cause a throbbing erection. This of course, facilitates in the subs training. Imagine now, that he is in chastity while sniffing those panties. Simply put a pair of worn panties under his nose and he becomes quite pliable.
This all just underscores how much like Pavlov's dogs men really are.