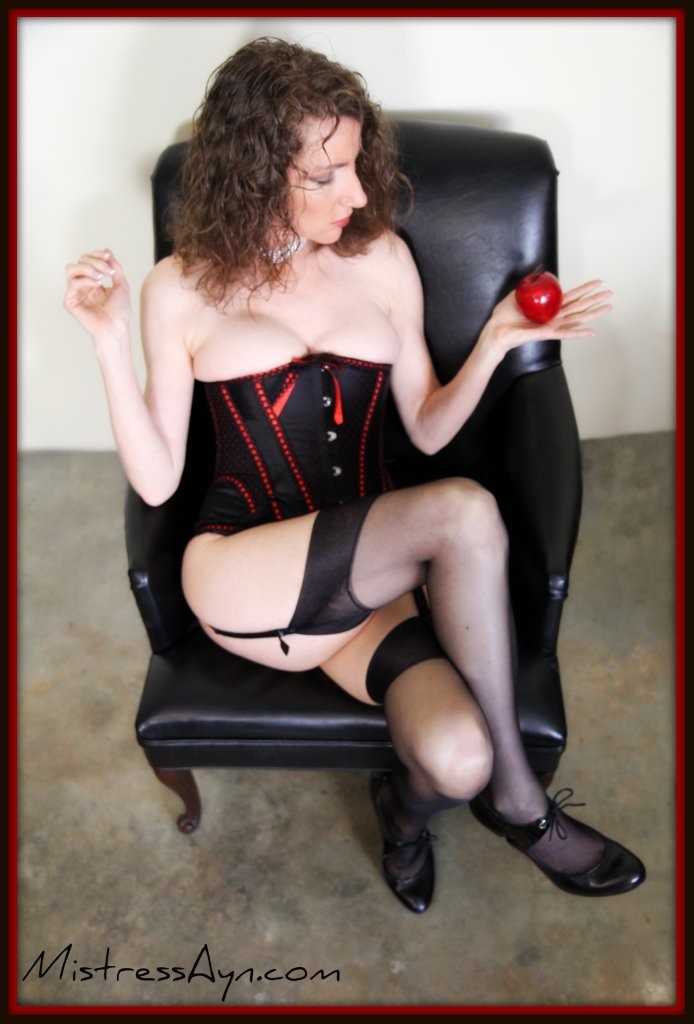 Some of the most satisfying sessions are with long term subs.  The established relationship and rapport allow you to take each other further along the path and makes the journey rich and satisfying.  I experience a high called "top space" in great sessions and I find that easier to experience with subs I have sessioned with for a while.
Here is an excerpt of a review from such a session:
"I agree with her other reviewers – her beauty, experience and intelligence are all exceptional but you must serve Her in person to truly appreciate how outstanding she really is. Truthfully, I can not compare Mistress Ayn to other dommes because …well, I have served no others – when you serve the Best, no need to look elsewhere. She is always fresh, exciting and full of the devious unexpected which can be a little terrifying if you don't know your mistress very well …and even more terrifying if you do know Her!
Mistress Ayn continues to grow in experience with each session and this latest encounter may have been one of the best yet. Though we hadn't sessioned in a while, she was down to business right from the start which was a break from Her normal relaxed warm up. With little pre-session chitchat hinting things were to be different this time, I was already trembling (yet, relaxed and safe at the same time because of all the past sessions) – maybe I waited a little too long this time?? How Mistress can do this so easily only shows how accomplished her abilities are. She is very aware of your head space and intuitively knows how to proceed to bring the most out your session time. I can assure you She is fully capable in finding just the right amount of stimulation from a sensuous touch to a precision strike to provide a session that you will not forget. " – subz
To read the full review visit The Buzz.  While you are there sign up and join the discussions.  Membership is free.