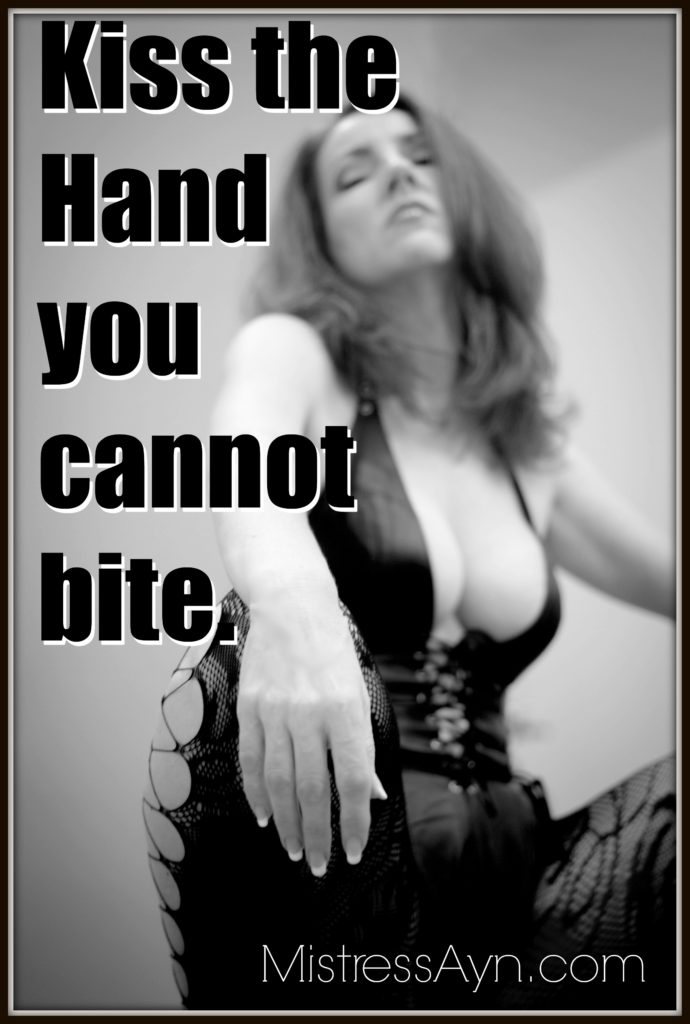 Are you handy with Photoshop or some other photo editing software?  If so you could win free access to My content site, AynRules.com.
Choose a photo from My website, blog, Twitter feed, ads, etc.
Put your creative cap on and think of a clever, funny, motivational or promotional slogan to add to the picture.
Email your entry to ayn@mistressayn.com.
For those that are a bit tech challenged, you can even create one here:  https://memegenerator.net.    The best entry gets one month free access to all the videos and photo sets on My content site.  It's that simple.  Good luck and get cracking.
Feel free to tweet your ideas for crowd feedback, but official entries must be emailed.  Deadline is May 1st.  Winner announced shortly thereafter.  All entries become the property of Mistress Ayn.