The sound of a something being dragged across the dungeon floor filled Eugene's ears, frightening the kneeling, semi-nude submissive. Wild thoughts filled the slave's head. What could it be? A Saint Andrew's Cross? A Pillory? Something Worse? Eugene shuddered.
"We need to talk about your sentence," Mistress Ayn said as She drew up a chair. Mistress Ayn sat. "Your chastity pleases Me, slave."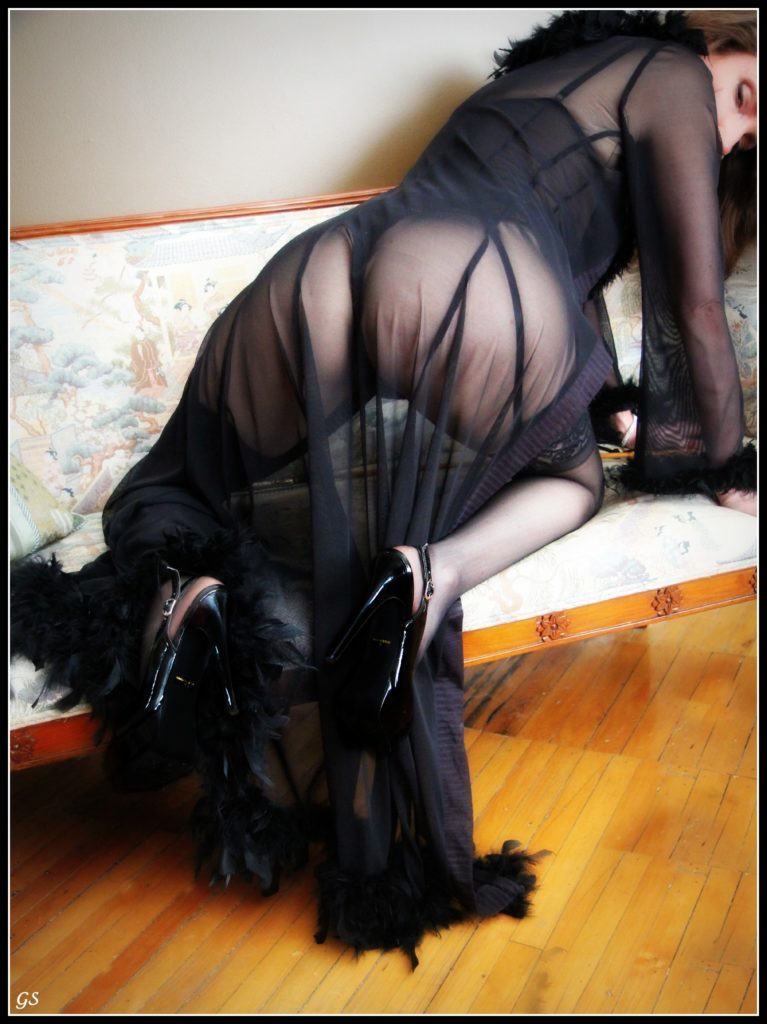 Eugene literally blushed with happiness, a faint pink glow spreading across the skin of his naked body. The smiling Domme reached down and, between Her thumb and forefinger, gingerly took hold of the slave's testicles, his most delicate and vulnerable of parts, now tightly ensconced like plump grapes against the tight fabric of the pink, silken panties.
"These belong to Me now." Mistress Ayn gently squeezed the tender manfruit She had picked, as if to emphasize the import of Her words. "Do you understand, Eugene?" the Mistress queried. The kneeling slave nodded weakly in the affirmative. "Good," Mistress Ayn said. "Because your sentence of chastity may very well last long beyond this session. In fact, it will be until I decide otherwise." Mistress Ayn squeezed harder. "Your sentence could be weeks, or months or even years."
The lovely Domme squeezed once again, harder still. Eugene's thoughts were clear. His desire to remain celibate for Mistress Ayn, to please Her in that way, constituted a form of subtle psychological control far stronger and more efficacious than any type of simple metal lock known to man. Or Woman.