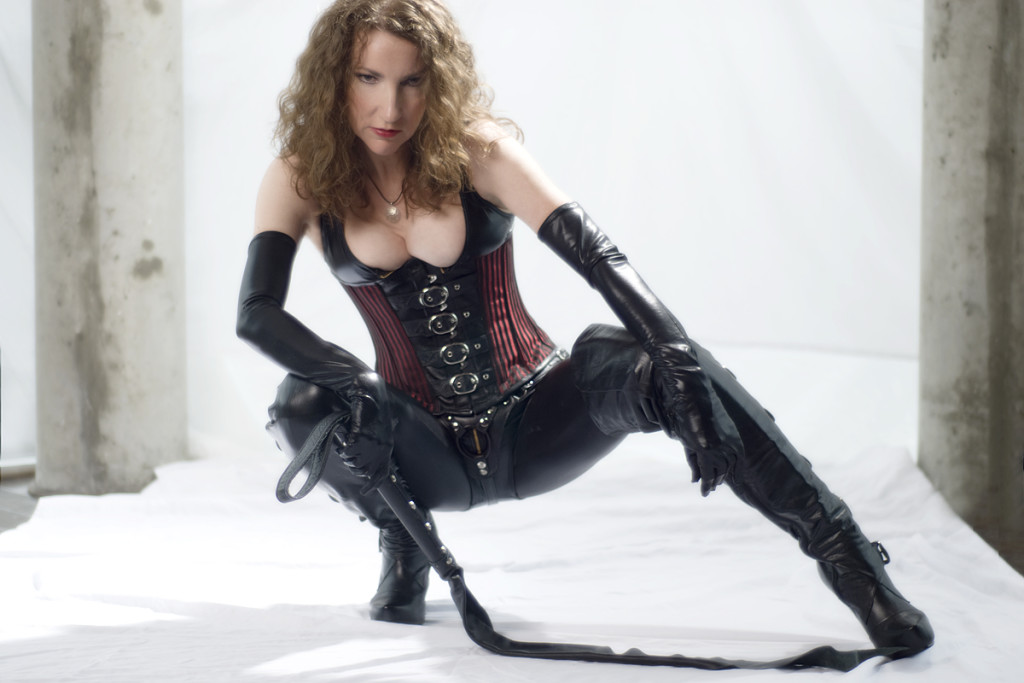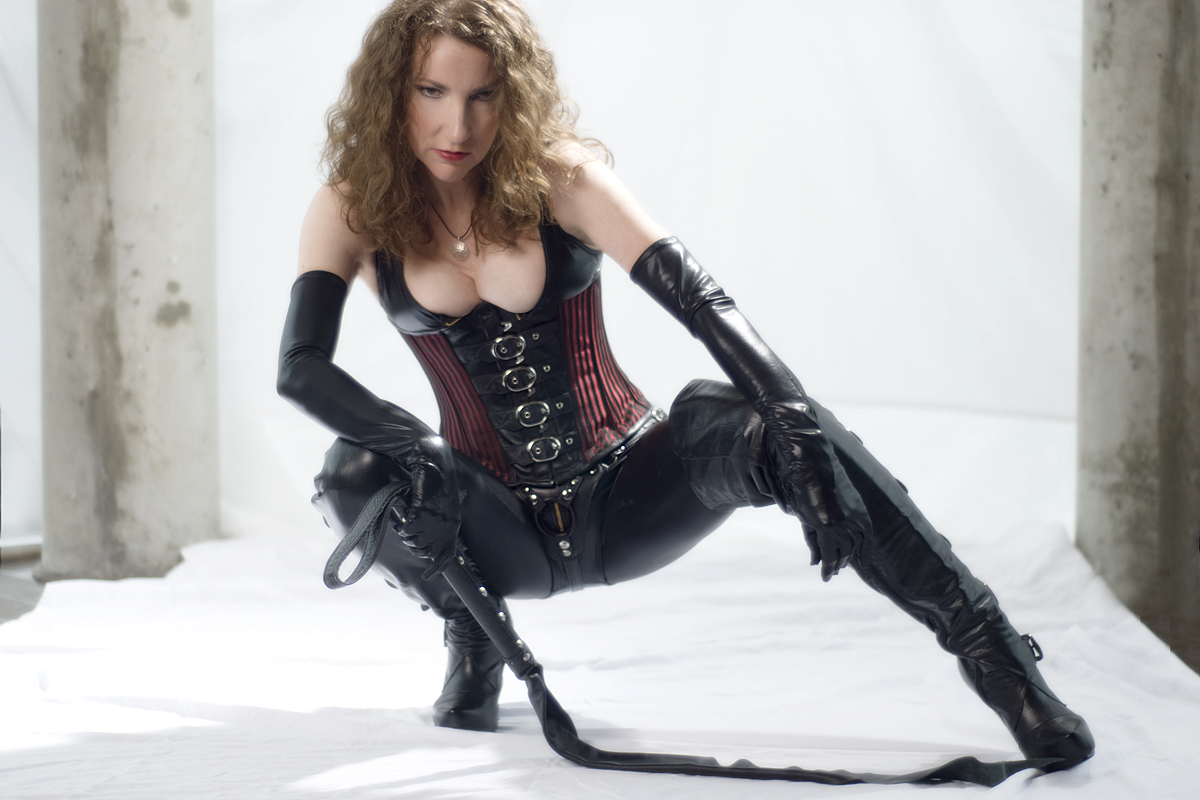 Interest in couples wanting to session with Me is on the rise.  Seldom does a week go by without a couple in the Dungeon. Thanks in part to the book 50 Shades of Grey, BDSM is becoming more mainstream.  Women (and admittedly some men) are reading the books and all the media surrounding them and saying, "Hey, that's hot.  Let's try it"  Resourceful couples are turning to the experts (professional Dominants) to help them in their journey.
Whether you and your partner are experienced fetishists or are new to BDSM, I can help you explore your fantasies in a safe, sane and consensual session.  Want to take your play to the next level and push limits?  Or are you simply curious and want to experience a variety of kinks to decide what you and your partner like?  Either way, I can be your trusted guide.
My play space is a fully equipped dungeon complete with St. Andrews Cross, stocks, stretcher table, various cages, spanking bench, queening chair, medical table, feminization room, CBT chair and more.  I have every toy imaginable, including the famous ErosTek electrical unit and the Venus 2000.  From the mildest tease and denial, soft domination session to the most hard core torture and humiliation scene, I have the experience and expertise to take you where you both want to go.
Here are a few snippets of conversation from a post session email exchange:
"Oh my goodness, [john] and I had the most amazing time with you tonight. We/I just want to say thank you! For your confidence, beauty, imagination, and adventurous sexual spirit! For inspiring our adventurous spirits!"
 " . . . My first time with a female sexual creature -ever – and you were perfect, so tough and sweet with me, winning my total affection and service! – your devoted slave girl"
Here are excerpts of reviews posted by couples on Max Fisch, TER and The Mistress Review:
"She is very patient, a great teacher and has all sorts of ideas to bring our BDSM lifestyle to the next level. She is very experienced and knows our limits and respects us being couples. For all you married people out there who want to take your marriage and boring sex life to the next level, look no further. Investigate the BDSM lifestyle and you don't need to look for anyone but Mistress Ayn." – more ->
"This was our 4th or 5th visit with her and each session seems to get better and better. She is slowly working through the different kinks and fetishes with my Goddess to give her a little exposure to each one and, as she finds ones that she is interested in or likes, she takes the time to go a little more in depth to show her tips and techniques. She is very patient and knowledgeable . . . " – more->
"She was very good with my Goddess showing her what to do, what was safe, and just how things should work in a session. My Goddess had a wonderful time and is already wanting to know when we can visit Atlanta. I would strongly suggest that if you and your Mistress have kink you would like to explore or just to spice up your relationship, please see Mistress Ayn. You won't be disappointed."  – more ->
"We were treated to five-hours of sublime pain and pleasure . . .  The final portion of the evening was as though kinky friends had gathered to have some kinky fun, all, of course, at Mistress Ayn's direction. Weeks later, we are still in the afterglow of this exceptional session."   more ->
Add a little spark to your sex life.  There is no additional tribute required for couple session.  A minimum time of 90 minutes is suggested.  Apply now by completing My experience/fetish form.  A telephone interview with the Female is a requirement for booking.