FemDom Mansion Launched
Read positive press here:
August 2016 Photo Contest
---
Quoted in the following articles:
---
Various appearances at UNCHAINED.
---
Awarded Domme Board on Domina.ms
"The Buzz" - October 2015
---
The Mistress Review announces launch of Mistress Ayn's membership site, AynRules.com.

"I had the pleasure of meeting Mistress Ayn during one of her trips to London. It was easy to see why she has been Atlanta's most reviewed Dominatrix. Highly skilled in the arts of BDSM Mistress Ayn is a true Dominatrix.
With these credentials a membership site has been long over due. So I'm pleased to announce that www.aynrules.com is now live. If you haven't been able to visit this lady in person or even if you have you can now get as close as you are going to get with out actually kneeling in front of her." - Read more . . .
---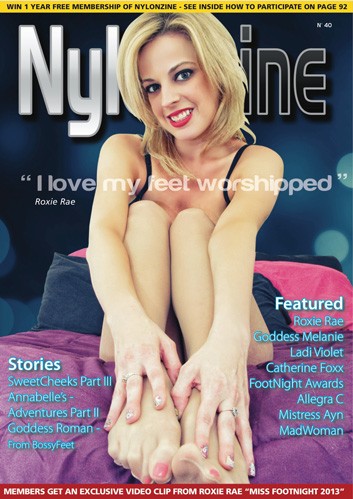 Featured in Nylonzine Issue 40
Nylonzine is #1 publication for foot and stocking fetishists and enthusiasts. Subscribe to see the full 3 page spread loaded with photos or click here for an excerpt from the interview.
To read an excerpt of the article, visit My blog.
---
Hogspy and Mistress of London announce tour dates for Mistress Ayn in the City of London. Sessons to take place in two prominent, well equipped West End Dungeons. Read more . . .